Travel Money Southampton Airport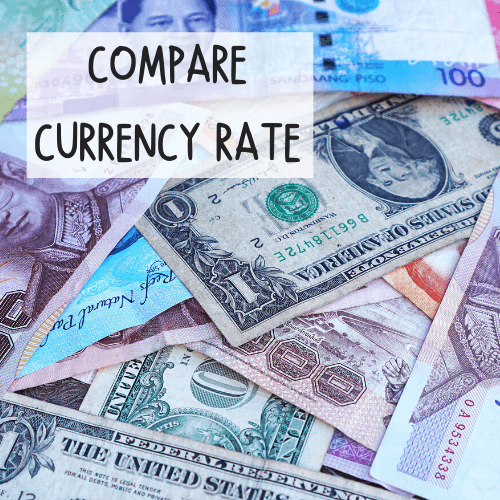 Does your mind boggle at the thought of changing up your foreign currency? With a variety of travel money options available to you, it's not surprising if you answered yes!
For this reason, we've put together a quick guide to the options to help you decide which method is best suited to you.
What's on offer?
The method you choose will usually depend on where you're off to and who you'll travel with. The ever-fluctuating exchange rates will often influence your decision too, as will the availability of "Buy Back" options. The good news is, you don't need to take your hard-earned cash into your travel agents in exchange for multiple denominations of your desired currency.
So let's start saving you time, hassle and most importantly, money by giving you the lowdown on your travel money options.
Currency Exchange at Southampton Airport
If you've spent too much time daydreaming about your impending trip and have forgotten all about your travel money; fear not! You can purchase your foreign currency at the airport - but be aware that this is often the most expensive way of exchanging.
There is one MoneyCorp bureau de change desk at Southampton Airport where you can purchase currency and you'll find the desk just on the inside of the entrance to the terminal.
Quick Tips
Pre-order your currency online and pick it up from the desk when you arrive. This way you can lock in the online exchange rate at the time of purchase, protecting you from possible fluctuations, and it saves you some time in the airport. Win-Win!
Check to see if the bureau you choose offers "buy back" rates, allowing you to exchange your currency back to sterling at the same rate, should they have fluctuated - and not in your favour!
Look out for providers who offer free home delivery of currency. This allows you to buy online and wait for it to arrive a few days later; so probably best for those that like to be organised!
Prepaid Currency Cards
Perfect for those that don't like the idea of carrying all of their cash in their pockets; it's just like having a debit card. You simply apply for one, register it and then preload the card with currency before you leave, taking advantage of locked-in exchange rates from the providers of course.
They are also great for teaching money management; you hear of many parents allowing their children to use them when holidaying together to teach them the concept of money! Sound good?
You can pick them up from providers such TravelEx, click on the image to the right for more information on how to apply for a card, look into the fees that may apply and where you can pick yours up from!
As the world's biggest foreign currency exchange provider, serving over 30 million customers each year. Travelex can provide all your usual currency exchange services, along with a VAT refund service for non-EU residents. Travelex offer a Best Price Promise - They check exchange rates from all the major banks and retailers and guarantee to give you the best price on your foreign currency, or they will refund the difference!
Please Note: They don't have a branch in Southampton Airport so you won't be able to pick it up en route to the plane, but they do offer home delivery, so make sure to order at least a week in advance! You will need to pay for delivery on amounts up to £600, and then it's free!
Credit and Debit Cards
If you don't want the hassle of swapping cash or applying for a card, simply stick to your own debit or credit card. Remember that you will still be subject to charges and this will vary greatly depending on which bank or card you use.