Southampton Airport Special Assistance and Facilities
Facilities for those that require Special Assistance
Southampton Airport is all located on one level making access easy for all travelling passengers.
Facilities for those travelling with a disability include:
Lifts to the second floor (Departure lounge).
Induction loops amplify announcements or conversations for passengers wearing hearing aids.
Payphones are located at low-level and are adapted for hearing aids
Text pay phones available in the main concourse and the departures lounge.
All airport directional signage is black on yellow to provide optimum contrast for the visually impaired
Unisex accessible toilets are provided on the main concourse and within the departures lounge.
Reserved seating areas are available for special needs passengers with space for wheelchairs, arm-rests and induction loops
Clearly signed blue badge parking is available in the Short Stay car park located close to the terminal access route
For further help or advice concerning your travel arrangements please contact the airport information desk on 0344 481 7777.
Current actions the airport are taking to improve the journey for disabled passengers
Southampton Airport have recently been working closely with a number of organisations and charities to help improve the customer journey for those requiring extra assistance. They are particularly keen on upping the assistance available to those with hidden disabilities with thanks to organisations such as Dementia Friends, Crohns & Colitis UK, Stomawise, Action on Hearing Loss, National Autism Society and Guide Dogs for the Blind.
In partnership with Supporting Minds Consultancy, they launched the Southampton Airport CARE programme. This programme provides training for their staff to be more mindful and conscious of mental wellbeing, so they can assist and help the passengers in the best way possible.
Tips for Disabled Air Passengers
If you require assistance in the airport and on board your flight, please inform your airline at least 48 hours in advance to make sure the necessary arrangements can be put in place.
Remember that there are often long walking distances within airports and that this may cause you to require assistance. Pre-arranging any necessary assistance will ensure that it's available and that no time is lost in waiting for it to be arranged once you arrive at the airport.
Special equipment can be used to assistin getting on and off the aircraft. It is advised to let the airport know in advance before getting on the flight in order to confirm that special assistance will be on hand.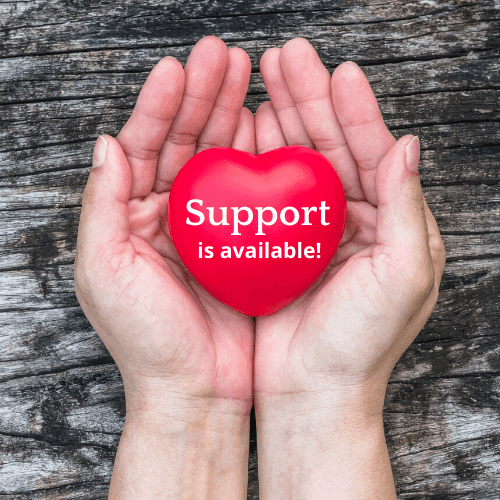 Further reading
Airport Parking Shop have a wide selection of informative articles on flying with various disabilities and impairments that you may find interesting. Have a look below at some of their spotlight pieces: